Main reasons why an eCommerce businesses fail?
The internet has really changed our lives in a big way over the past decade. Since the revolution started in the '90s, many of the business owners started exploring this popular platform in terms of business expansion, which in turn, contributed to the concept of eCommerce web development company. Now, it is a fact that the majority of people make use of the internet and web stores to do purchasing or to conduct pre-purchase research. But the fact remains that eCommerce market is still at its infancy stage.
It has potential, but one needs to tap into this realm wisely. Many new aspirants are entering into eCommerce business to try their luck. But how many of them really succeed? According to the statistics, the majority of the eCommerce novices fail in their first attempt due to various reasons. Here, we will review a couple of reasons as to why many of the eCommerce businesses tend to fail.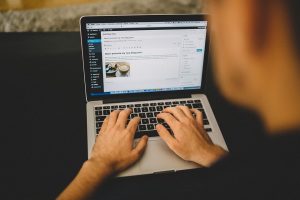 Failure to Attract Organic Traffic
The Internet is a huge platform and you cannot even imagine the magnitude of it. In this vast arena, it is very much possible that your website may easily get lost. Even if you develop an eCommerce website with utmost care and perfection, it can go unnoticed for not being able to attract more traffic. The reason behind this can be the lack of awareness about your website among the users.
To overcome this issue, you have to adopt some effective methods and popularize your portal in the following manner:
Maintain a Facebook page and Twitter account etc. and run a parallel social media networking campaign to promote your site. Today, these social networking sites are witnessing excellent user engagement and hence, you must tap into this opportunity.
Purchase some unique promotional packages like Pay Per Click (PPC) or AdSense. And, run an organic search engine optimization (SEO) process to bring your site on top of the search results. These can help in increasing the visibility of your website.
Create some unique promotional videos also to be posted on YouTube etc. This will create awareness about your site among the users.
Do frequent press releases and keep on entertaining the audience with fresh content. Keeping consumers updated and happy is essential.
Run bulk mailing campaigns as well as provides frequent promotional offers to the consumers to keep them coming back. These factors will help you keep your consumers hooked onto your site.
Lack of User-friendly Elements
Many eCommerce websites also fail because of their poor website designs and lack of Organic SEO services friendly website development. If you display outdated or irrelevant information or if there are errors on your pages, then there is a high chance that your brand may get blacklisted with negative feedback. Another thing is that new-age online users are very intolerant. If your website is difficult to browse/ navigate or if it takes a lot of time to load, they will simply switch to the next option.
So, when you plan to set up an eCommerce portal, not just your experience or quality of products will be enough, but you will also have to take extra care of the look and feel of your portal. The extra bucks you need to shell out in order to hire a professional designer to develop your site are never an overhead if you do not want to fail in your attempt. Along with maintaining a professional website as well as running adequate promotional campaigns, it is also essential to offer good service to consumers. From shipping of the products to after-sales service, everything needs to be streamlined in a perfect manner to assure success in the highly competitive eCommerce domain.